Signing up for Amazon Pharmacy is simple — and should take about 5 minutes. After meeting with a Monument physician, if they deem medication is safe and appropriate for you, your prescription will be sent electronically to Amazon Pharmacy. To get your prescription delivered to your door, you can create an account here: pharmacy.amazon.com. You will be asked for your insurance information and to list any medications you are currently taking. These questions are 100% optional.
Please note that it can take up to 24 hours for your prescription to appear in your Amazon Pharmacy account while they verify the prescription. Once verified, you can add your shipping information for home delivery, and pay with or without insurance.
Here's more about how Amazon Pharmacy works: https://pharmacy.amazon.com/how-it-works.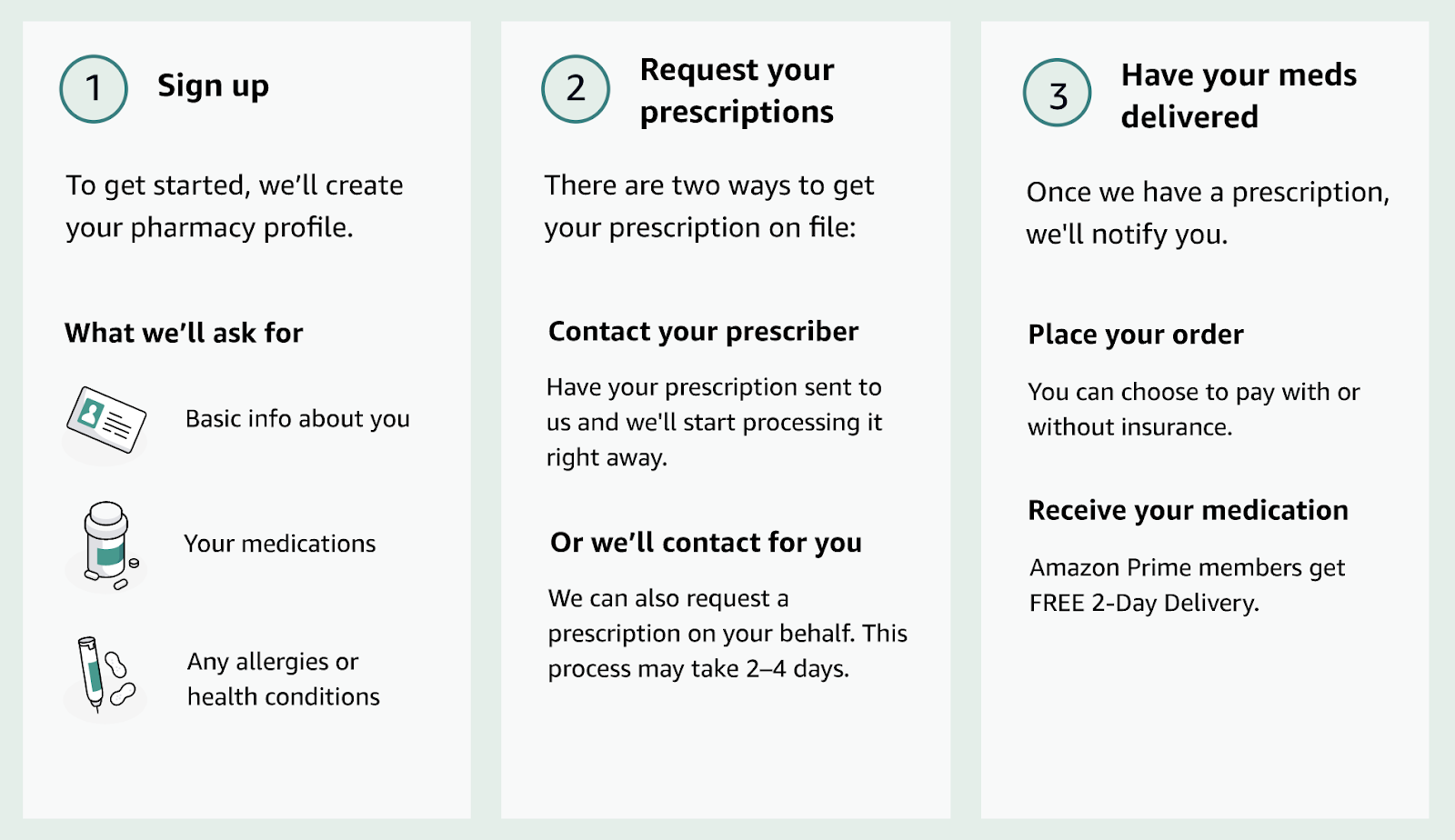 If you have any questions about your Amazon Pharmacy account, you can contact their support directly at 855-745-5725.
If you have any questions about your Monument care plan, please reach out to support@joinmonument.com. We're here to help.